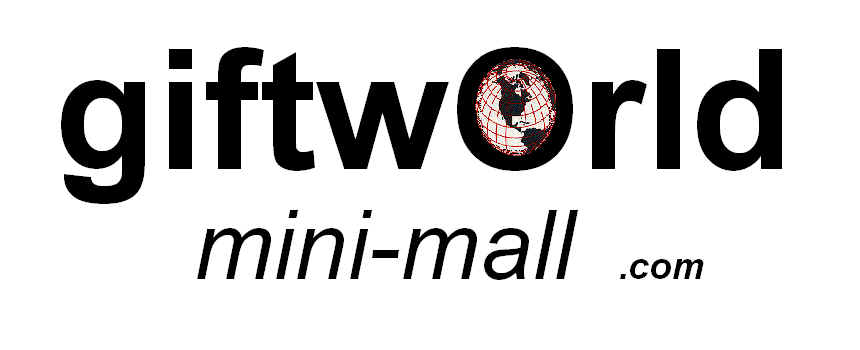 Welcome to the Giftworld mini-mall!
We would like to invite you to become a part of a new, exciting and innovative approach to retailing in Southern California. Your retail operation can have a new home in a Giftworld mini-mall location opening soon in the South Bay area of Los Angeles.
Our research has shown a nationwide consumer preference shift from large department store retailers and malls to less expensive Wal-Mart and dollar store type retailers. This trend is even more predominant in the demographic profile of the Southern California marketplace. Giftworld is in the process of establishing a chain of "mini-malls" across Southern California that will target this demographic profile.
The Giftworld "mini-mall" concept is basically the idea of offering a place in which various venders can rent small spaces ranging from 8' X 8' up to 12' X 16' in which they can sell their specific items. Very similar to the "kiosk" concept found in major shopping malls except in a more condensed area. This offers consumers a place to shop for many different items from many different venders all under one air conditioned roof! Sort of like an indoor swap meet but having only well established vendors selling only new items in a more upscale and classy environment.
Our first Giftworld mini-mall will be located in the affluent Cerritos / Lakewood area as part of an established high traffic retail strip mall with ample parking for both customers and venders. It has high street visibility next to a major thoroughfare with easy access from two major freeways. It is located between two of the South Bay's largest shopping malls and will give your retail operation maximum consumer exposure.
The available retail spaces range from a small 64 square foot booth up to a 192 square foot retail space. Larger spaces are also available. Rents will be on a month to month basis so there is no major time commitment on your part. Rents will range at around $10.00 per square foot per month. Click on floorplan to see more details. These rates are comparable to those of a swap meet and substantially less than what a major shopping mall would charge for a small "kiosk".
This is an ideal opportunity for those of you that already have wholesale operations in areas like downtown L.A. or Chinatown to expand into the higher profit margins of retailing. It is also ideal for swap meet venders to upgrade to a more established and secure indoor environment.
If this new "mini-mall" concept appeals to you. If you think your business would benefit and prosper by becoming part of the new Giftworld empire. Then, please contact us at info@giftworldminimall.com and tell us a little about your business. We will get back to you with the answers to any questions you may have and will put you on our list!
Thank you for visiting Giftworld mini-mall!
________________________
Businesses that are planning to join us.
Won't you join us too?
JCHA's Fine Gifts
Roll-Your-Own Sushi
JAGS Entertainment
Pure Drums
We-R-Gadgets
Ting-Ting Massage Products
FTA Satellite Systems
S.T. Realtor
Ilza's Fashion
For more Giftworld mini-mall information
please contact:
info@giftworldminimall.com